Personal Statement UC Examples for 2017 Admission
UC campuses are known for their "holistic" application style. This allows them to admit a population from 53 states or commonwealths and more than 74 countries. There's no doubt – you've got a lot of competition. Your personal statement is a huge part of your UC application. It takes time, effort, and knowledge to create a personal statement that reflects your personality and your abilities. But with a little help, we can get you on the right route now.
UC Personal Statement Steps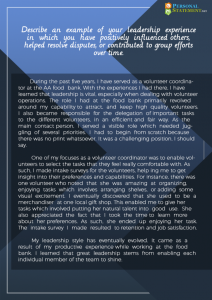 Writing your personal statement is probably easier than you think! Just follow these personal statement tips and steps for success.
Read criteria carefully: What do the application forms ask you to answer? This may not be outright asking.
Think about the questions you want to answer: What is most important to include?
Make some notes: Be as informal as you like.
Craft your narrative: Create yourself a rough outline that will give you structure.
Join up the dots: Fill in the pieces of the outline with your own writing voice.
Get a second pair of eyes: Have someone look over your work to see what could use some help.
Polish it up: Fix your errors and tweak it until it's perfect. There – you're done!
UC Personal Statement Tips
Here's what you can keep and get rid of to perfect your personal statement.
Keep: Reasons why you'd be good for the program, skills you've acquired, your story, your long term goals, and confidence!
Get rid of: Quotes, clichés, sweeping statements, the word "passionate" (also cliché), plagiarism, and slang.
Personal Statement Hot New Trends and Keywords
For UC campuses, here's what you need to remember about the trends for personal statements:
Leadership qualities are important, as they demonstrate that you are prepared for the future and a long-term thinker
Emphasis achievement in academic enrichment programs if it is possible
Extracurricular activities are important – make sure you relate them to your field of study or your ability to grow, but do include them
Buzzwords for these personal statements are action verbs and words that demonstrate that you do things, not just think. Created, innovated, analyzed, founded – you get the picture. Show what you can do by showing what you've already done.
UC Application Personal Statement Examples
To write the perfect personal statement, just follow our outline.
Intro: Here's the paragraph that's all about your journey. Discuss how you came to want to apply where or for what you're applying.
Body 1: Talk about obstacles that were in your path and how you overcame them to become a better student.
Body 2: Say something about your qualifications and what you did to make yourself ready for college.
Body 3: Discuss your long-term goals – show that you think about the future! That makes you look insightful and mature.
Conclusion: Wrap it up neatly with a bow; add a few words about what you'd contribute by joining and a sentence or two more about why you want to be here.
You Need Great Personal Statement Samples
UC colleges are great places to be – the climates, the atmospheres, and the prestige are all significant benefit. You can get into the campus of your choosing with less struggle than you ever thought. Just ask for help and you will be surprised who can emerge to give you a step in the right direction. Don't forget to find all the necessary samples f.e. high school personal statement samples on this website.
Application process will be much easier with our personal statement UC examples!